8 Bits Roastery Drip bag
We have our drip bag pack ready for you. You can enjoy your coffee no matter where you are. With this drip bag, you can enjoyed a good cup of coffee, without bring all the tools along with you. All you need is just hot water, a cup, and our coffee drip bag.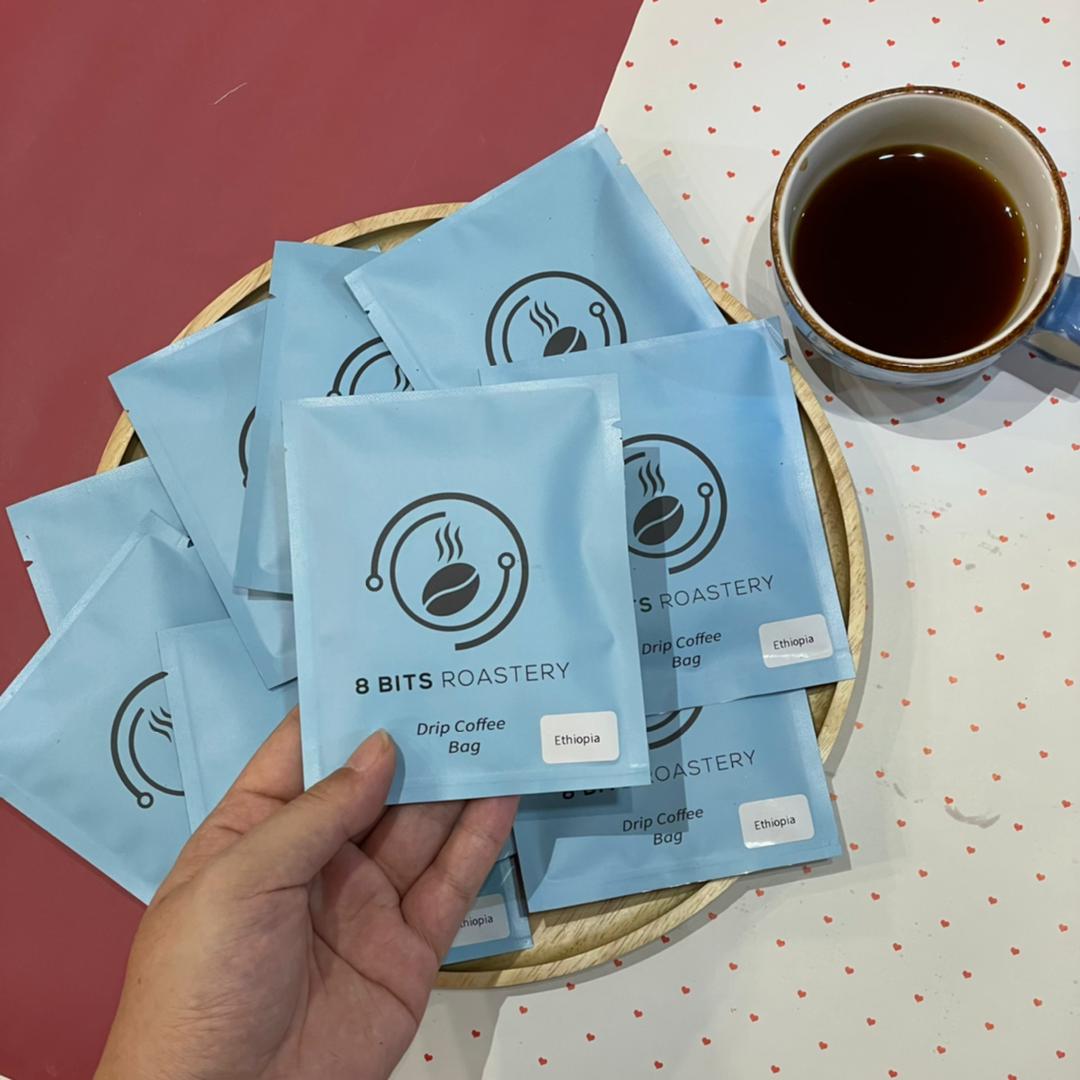 What we offer now for drip bags will be all the coffee we available from the list.
Our coffee will be still freshly roasted upon order. Since this is a drip bag, please allow some time for the coffee to rest before we grind, pack and ship to you.
Order Duration
Order duration may need 7 days before we ship.
Package offered
Drip bag will be available as 10s drip bags / box
Single origin coffee.